We welcome new patients to Verdant Dental!
For all new patients - Please bring appropriate photo ID or a credit card/Medicare card as identification to your first appointment. We request payment on the day for treatment rendered. If you are a new patient with no proof of ID and unable to provide valid evidence of ability to settle your account on the day, we may be unable to treat you.
Also, please complete our Verdant Dental New patient registration form and bring it in to your appointment.
We accept all Private Health Insurance members with HICAPS claims available. If you are not a member of Private Health Insurance with Dental Extras coverage, you will be required to pay the full amount of treatment.
Government funded dental care
We bulk bill eligible children aged 2-17, who are covered by the Medicare Child Dental Benefits Scheme. If you're unsure if your children qualify, please call us on 9379 3736, let us know your Medicare card details and we can check for you.
Currently, Medicare does not cover any dental treatmen for adults.
We fully bulk bill all eligible Veterans Affairs patients.
We accept Government community dental centre vouchers including Victorian Emergency Dental Scheme, Victorian General Dental Scheme and Victorian Denture Scheme patients. A copayment is usually required by eligible patients.
We accept cash, EFTPOS, Visa, Mastercard and American Express. We do not accept personal cheques. We can process your Private Health Insurance Extras benefit directly at the surgery using HICAPS - read more below!
Dentists and dental prosthetists at Verdant Dental are independent, self-employed practitioners who operate their own professional practice within facilities provided by Verdant Dental. Every practitioner is registered with the Australian Health Practitioner Regulation Agency and self-certifies their independent right and ability to practice, including compliance with the Dental Board of Australia regulations. Each practitioner is required to hold Professional Indemnity Insurance. While it is not a requirement to be a member of the Australian Dental Association, most providers at Verdant Dental choose to be members. Should you have any concerns regarding your treatment, please bring it to the attention of the provider of your treatment.
Please note that we aim to treat you with respect - and we expect the same in return. Any instance of aggressive or threatening behaviour to a provider, staff or other customer of the practice will result in a police report being made and potentially charges laid.
We can claim your health fund rebate directly on-site with HICAPS!
If you have Private Health Insurance with Extras, we are able to process your health fund rebate directly at the dental surgery! You will only need to pay the gap (which is the difference between our fees and your health fund benefit).
Verdant Dental Niddrie are HCF More For Teeth providers! If you have private health insurance with HCF, depending on your level of cover you can get one or two fully covered checkups per calendar year - this can include xrays, cleaning and fluoride treatments!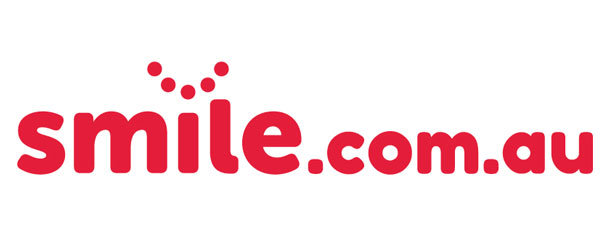 Verdant Dental are partnered with smile.com.au and are Preferred providers for the following health funds:
GMBHA Health Insurance
Australian Unity
Peoplecare
health.com.au
frank health insurance
Budget Direct health insurance
healthcare insurance
MyOwn health insurance
AIA Health Insurance with AIA Vitality
Defence Health No longer part of the Smile network since April 2020
If you hold dental cover with any of these health funds, call us on 9379 3736 or book online to organise an appointment at Verdant Dental!